Botswana animals are made up of the majestic Big 5, African wild dogs, black-mane lions and plenty of elephants everywhere.
Here are our top 10 Botswana animals you'll want to see.
Elephants, elephants, and more elephants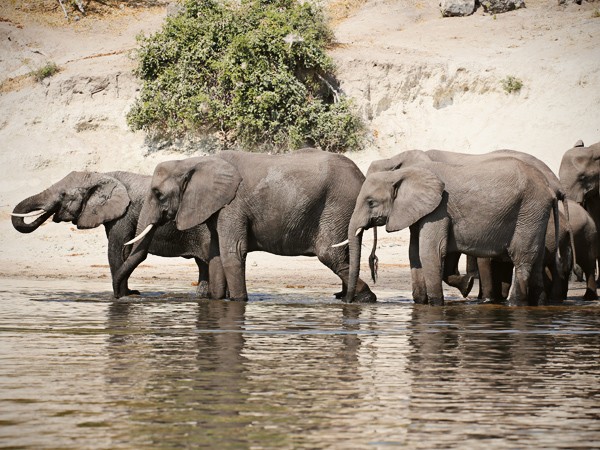 If there's one thing you'll remember about Botswana animals, it'll be the number of elephants governing the river banks. Chobe National Park particularly, is often referred to the sweet home of the African elephant.
Buffalo soldiers

The Cape buffalo is one of the most widely spotted Botswana animals. Mostly seen in small groups and consisting mainly of males, the buffalo is notorious for its short temper and locally referred to as the "Okavango tax man".
Tree climbing leopard

Leopards differ to other spotted cats through its rosette-like markings. This solitary cat, often spotted in Moremi Game Reserve, protects its kill by dragging it into a tree away from hungry predators.
Botswana's wildlife now reserves rhino

Rhino are becoming a populous group of Botswana's animals. Thanks to the Rhino's Without Borders conservation project, these endangered animals are protected by the strict poaching laws held in the country.
Black-maned lion

Exclusive to Botswana are the black-maned lions of the Kalahari. The contrast of these tawny males and their black manes is quite a dramatic spectacle.
Endangered African wild dog

Botswana is one of the last safe havens for this dog-like predator. They live in packs and need large tracks of land for hunting making northern Botswana the quintessential place for them to live.
Rivers full of hippo

Commonly found in all the major water systems in Botswana, hippos weigh around 2500kg. Despite their large size, they are one of the most dangerous African animals and can reach speeds around 45km/h (25 miles per hour) out of water.
Lilac breasted roller

This little member of the roller bird species is the epitome Botswana's wildlife. The national bird is easily spotted perched at the top of trees with a mate or alone. Aptly named for having a lilac chest, it is a beautiful bird to photograph against an African backdrop.
Migrating zebra

Botswana is the proud home to the famous zebra migration where thousands of zebra make the trek from northeast to the Southeast Chobe. The zebra's stripes are unique to each individual so young foals have to remember their mother's pattern.
The cry of the fish eagle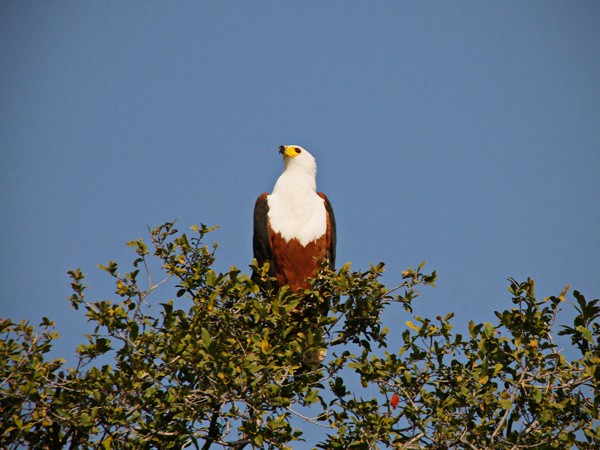 Last, but definitely not least, the African fish eagle. What's makes this bird so special is it the way they swoop down with outstretched talons to catch fish in the water systems and their unique cry which can be heard echoing over the Chobe River.