Brace yourself for goose bumps, the new Vanishing Kings documentary is hair raising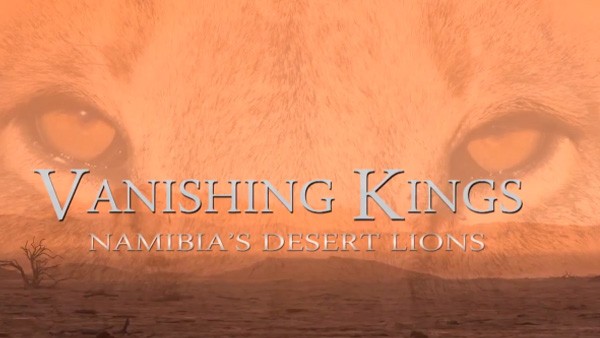 A sneak preview of the new Vanishing Kings documentary is raising the hair on our arms. Produced by Interspot Film, Into Nature Productions and BoksDocs, it tells the story of Namibia's desert lions in an epic journey of hardship and triumph to conquer the oldest desert on earth – the great Namib.
One of the Namibia's Desert Lion Conservation Project prides is subject of the documentary. Written and directed by celebrated wildlife duo Will and Lianne Steenkamp, what makes the Vanishing Kings documentary a lingering experience is how it flaunts haunting action visuals and peers into nature's will to survive.  And as an added plus, advanced aerial filming showcases Namibia's golden landscapes like few have done before.
The result? You'll not only want to see the Vanishing Kings documentary, you'll no doubt put Namibia on your 2015 bucket list. But don't take our word for it, see the trailer below.
Sadly Vanishing Kings documentary only comes out next year, so you won't be able to add it your hubby's Christmas stockings. Stay tuned for the official released date.   
Watch Vanishing Kings documentary teaser