Top Family Getaways in Tanzania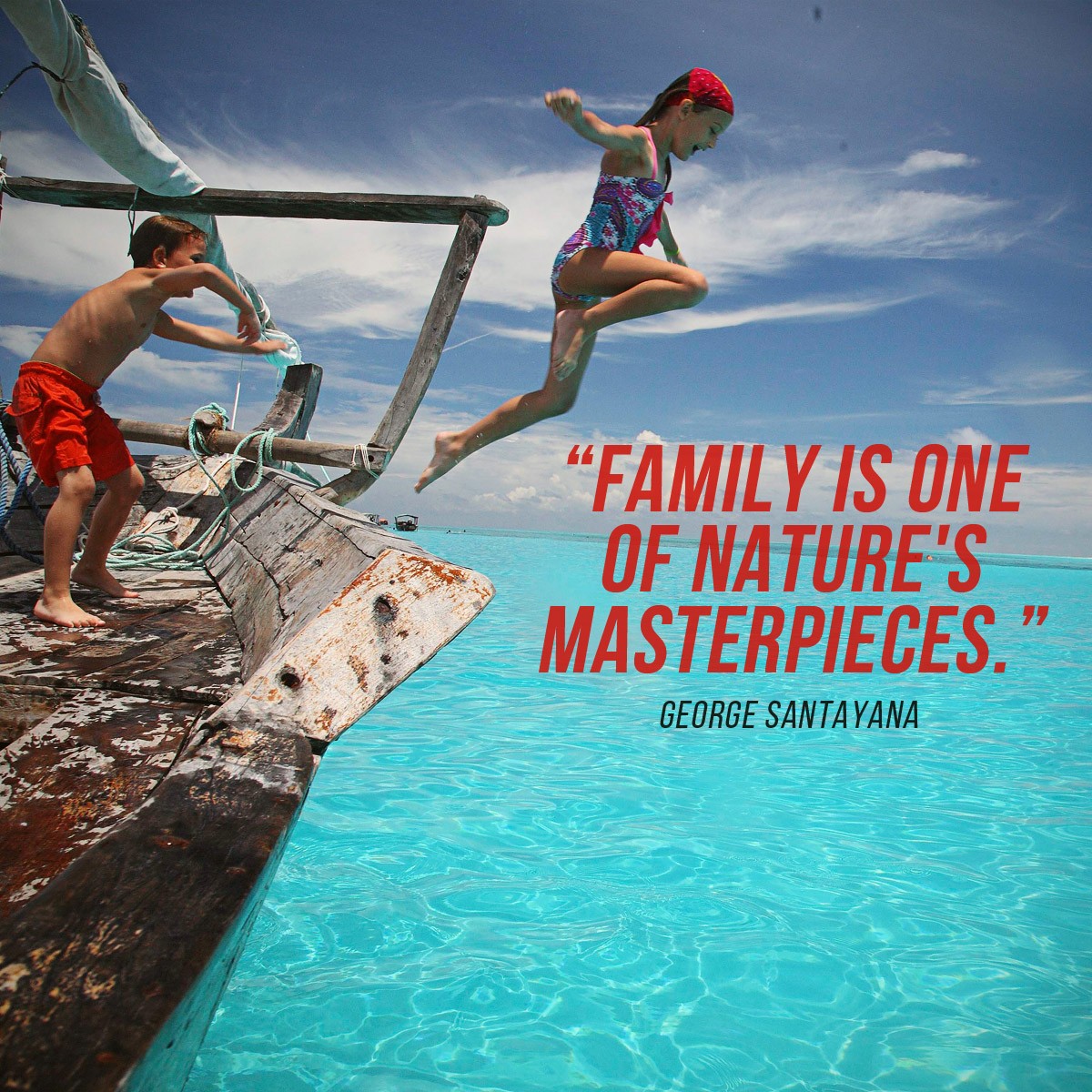 Love is a priority and time is its currency. In a digital age this couldn't be truer. As much as we love sharing our daily dose of wanderlust photos and tours with you across our 6 online channels, we love spending time away from screens more.
Especially when there's a beautiful view and family involved.
Time to put the smart phones down and rekindle the connection with a digital detox, here's our choice of top (and extremely safe) family getaways in Tanzania – that will leave a lasting impression long after Facebook.
Serengeti National Park
When one thinks of family getaways in Africa, the fauna-filled Serengeti fits the bill perfectly. Home of the great migration, the wildlife-teemed Tanzanian northern park will have your young ones gasping in disbelief!
The Lemala Ewanjan Camp in the Serengeti, particularly, has marketed itself as a child-friendly camp offering activities with their Lemala Cubs Program. Kids can practice their archery skills with the Maasai tribesmen, listen to fables under the acacia trees, make plaster casts of the night visitors, and more.
Ngorongoro Crater
The Ngorongoro Crater, the world's largest unbroken caldera, is home to over 300,000 animals and arguably the best Big 5 destination. Game drives and picnics in this animal concentrated area on the crater floor are the makings of a storybook tale that your kids' kids will hear about. In addition to that, the Farm House Valley Lodge is a short drive away and one of the best rated lodges for families. The Rift Valley lodge with volcano views has a large lounge vicinity and swimming pool for fun family activities after visiting the crater on a hot day.
Tarangire National Park
Famous for its boababs, elephants and tree climbing lions, Tarangire National Park is the perfect (and quieter) alternative to the Serengeti. The atmosphere is different to other parks in the area too and since you are escaping for some family quality time, we cannot recommend this park enough. Expect to see more wildlife than tourists in this relaxing region of Tanzania with more than 550 species populating the area. Of the assortment of accommodations available, the best for families is the Maramboi Tented Camp which attracts huge flocks of flamingos during the wet season – a pink crusted sight that you won't soon forget.
Stone Town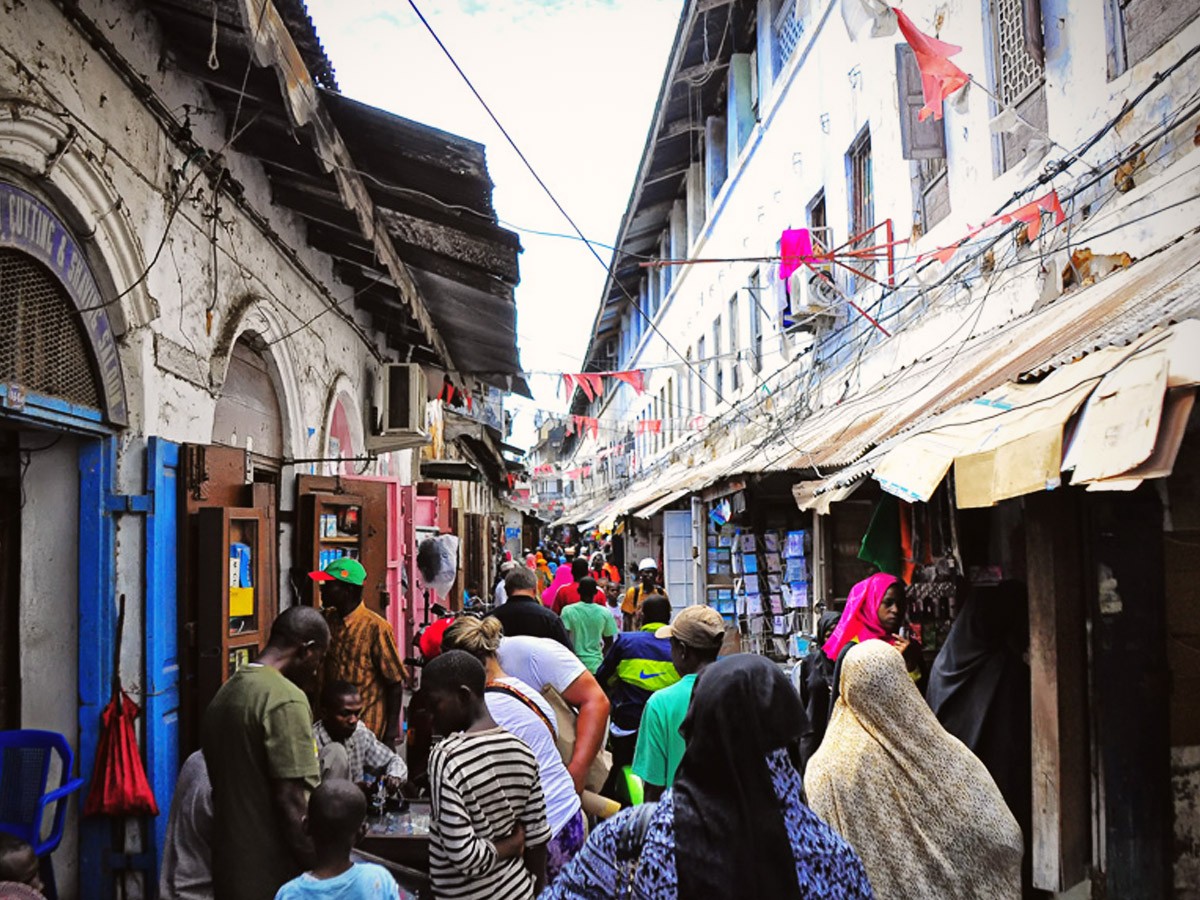 When it comes to family getaways in Tanzania, Stone Town is the culture soul of Zanzibar City – and an exotic family playground like not other. The cobbled alleyways makes easy to wonder the streets and get lost for a while before ending up on the seafront or Creek Road. Visit the bustling bazaars and lavish Arab houses or take a sunset cruise and watch the kids go wild with excitement. Sip on indulgent cocktails while listening to the smooth Taraab musical beats as the sun sets feeling content and satisfied with the ultimate family vacation.
Zanzibar
The epitome of a beach vacation. Think crystal clear waters and white powdered beaches, this iconic site is unadulterated heaven. The Mapenzi Beach Resort compromises of spacious bungalows graced with long white beaches and a warm ocean. You can also indulge in a range of family get togethers –volleyball, snorkeling, canoeing, swimming with dolphins and boat cruises being the tip of the iceberg.
Want to escape to Africa with your family? Feel free to speak to us about more great family getaways in Tanzania.