What does Tanzania Food taste like?
Travel is about indulging all 5 senses, and none is sweeter than taste. So what does Tanzania food taste like exactly?
Beneath Tanzania's iconic safari surface beats a colorful heart of culture and food. The history of this breathtaking land is peppered with culinary history and far out delights you won't find in your local restaurant. Often it's not about the appearance; as much as it's about the experience and the flavor.
Notes and tones of Arabic, Portuguese, British and German have all molded the meal assortments in Tanzanian food today – ensuring something for everyone (including vegans; just ask Bill Clinton). Here are four Tanzania food experiences that'll have you going back for seconds.
Curry at African Tulip Hotel
Celebrated as one of Tanzania's top hotels, imaginative chefs sharpen their knives daily preparing customary meals. A must have is their Tanzanian curry – primed using locally sourced coconut milk, peanuts and spices. African Tulip, in Arusha, is perfect for foodie adventurists who want to try Tanzanian food without having to go far to find it.  
Khan's Barbeque
Automobile store by day, road side barbeque by night – this Arushan covert is ideal for some local flair. Khan's Barbeque is known for its roadside feasts around the market come nightfall. Fully prepared with a sumptuous spread of grilled and skewered chicken and salads, Khan's Barbeque is known locally as "Chicken on the Bonnet" thanks to its back-to-basics appeal.
Kimemo coffee tours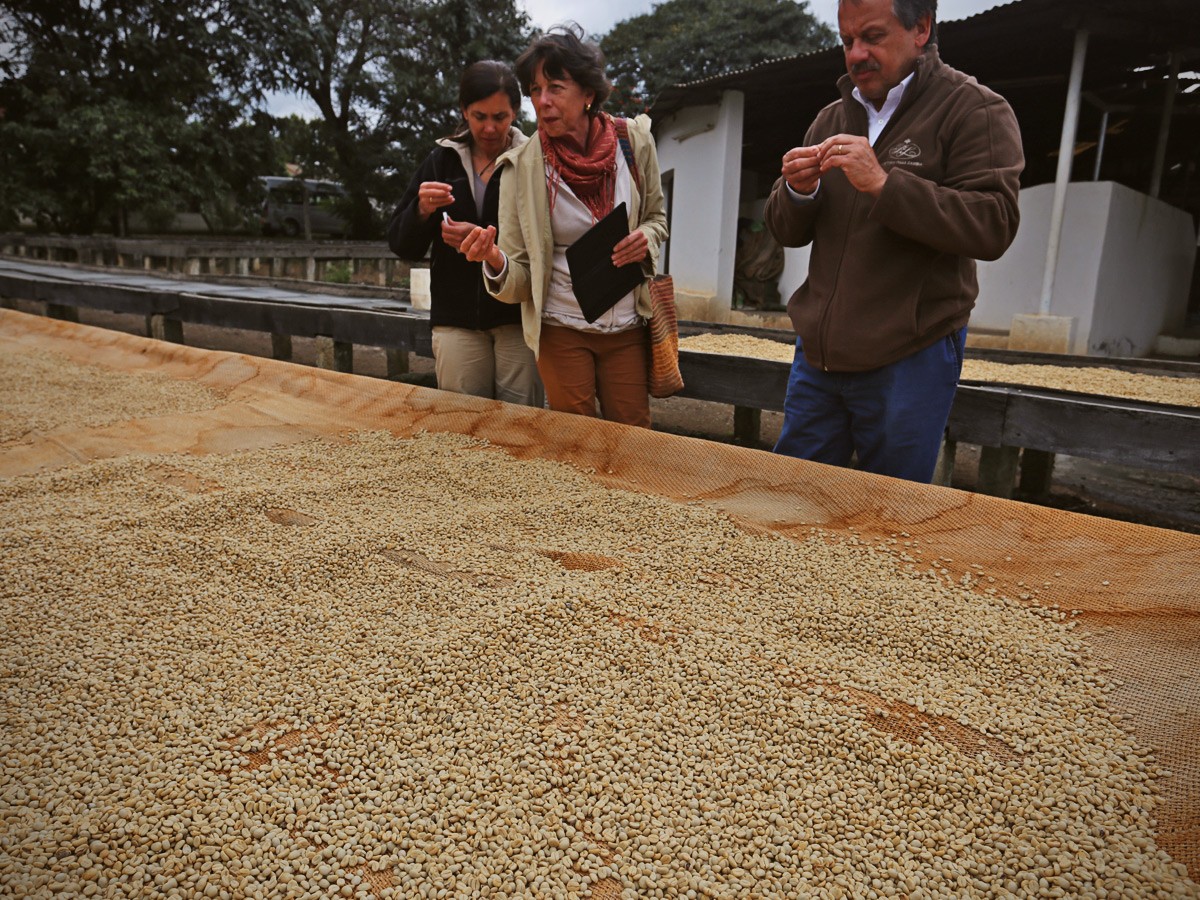 Admittedly, coffee isn't food, but I'll be the first to admit it's a must-have beverage following a great meal. A warm, rich mug of coffee, is there anything better? Making a mark with its Arabica blends, Tanzania offers instructive excursions through Kimemo's crops. Become a coffee barista by hand-picking the finest beans – making a blend that you'll love! Watch the beans slow roast while picking up on the rich aromas lingering in the air. Grind the beans to perfection before heading to the Kimemo Café to sample your coffee creation. Equipped with the full knowledge of the procedure, sit back and let your taste buds come alive with the strong flavors of the hot drink.
Ethnic food in Mto Wa Mbu
Mto Wa Mbu village is where cultures collide and cuisines come alive! This culture melting pot, 74 miles (120 kilometers) from Arusha, is home to various tribes' people ready to educate on their lives and cooking Tanzanian food. Enjoy authentic feasts prepared by the locals. Chipati (traditional bread similar to roti), pork and vegetable stews (using plantains, lady fingers, spinach, peas, beans and cassava leaves), green salads, and Nyama choma (marinated and barbequed meat – mainly beef short ribs) are offered delicacies in the cast iron hotpots. A meal fit for kings, it doesn't get better than this!
Want to taste Tanzania food? With the spice of warm curry, strength of rich coffee and authenticity of cast iron delicacies – you'll remember this cultural trip for years to come.