Here's why Cape Canopy tours is the Mother City's number 1 adventure activity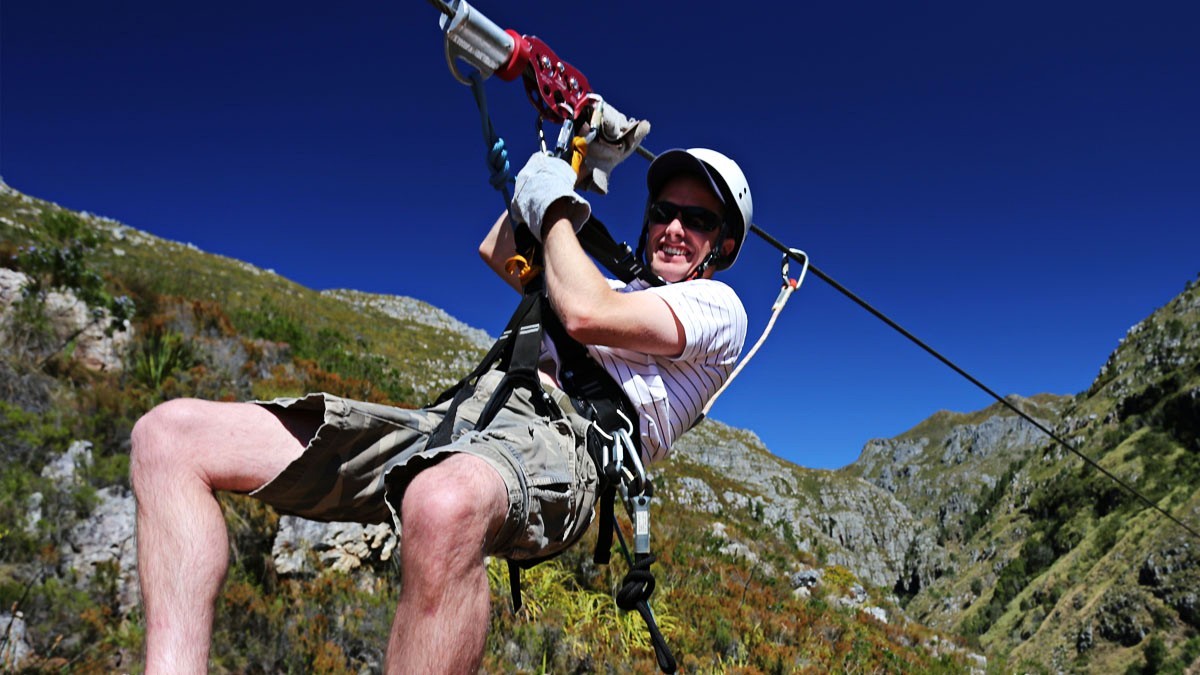 Cape Town is no doubt a destination for sophisticated travelers, foodies and arts and culture enthusiasts. But beneath its luxurious creative veneer is the great spirit of adventure. One that Cape Canopy tours is satisfying several hundred meters above the ground whilst flying through the heavens of Elgin's scenic apple country.
The Safari365 team recently received an exclusive invite to join in. So we packed our bags and braced ourselves for another journey. What we discovered 4 hours later (the approximate time of each tour) was why zip lining is fast becoming the Mother City's a number 1 adventure activity.
13 years of playing Tarzan    
Like their famous fictional jungle counterpart, 13-year-old Canopy Tours takes on nature with bare hands – with the exception of 21st century safety harnesses.
Their newest addition (Cape Canopy Tours) situated an hour's drive from Cape Town joins six others (Magaliesberg, Karkloof, Drakensberg, Tsitsikamma, Magoebaskloof and Swaziland).  Situated in Hottentots Holland Nature Reserve in Elgin, a bouncy 45 minute 4x4 drive through picturesque valleys concludes at the top of a previously inaccessible pristine World Heritage Site.
Here's where the fun starts and the heart begins to race. But don't take our word for it, experience it for yourself…

Want to get your pulse racing?  
Zipping across a valley on a cable is petrifying. But with over 13 platforms to choose from and slides of up to 320m, Cape Canopy tours is an outing fit for thrill seekers, family members and nature enthusiasts from ages 5 to 75.
Want to give it a go? We'll take you there, talk to us here if you want to add zip lining to your Cape Town holiday.