7 Spots That Should Be On Your Botswana Bucket List
Botswana. Words fail me when I try conveying how my recent trip made me feel. I expected one thing but felt a whole lot more.
From the people, to elephant encrusted river banks, to mokoro (local canoe) rides on the Okavango Delta – there was nothing that didn't hit my soul. It's absolutely one for the ol' bucket list. Here's why.
Meandering mokoro rides through the Delta
Forget the Venice gondolas. Imagine gliding along the Okavango Delta channels in absolute silence. You'll be spotting birds dashing through the reeds and filling the air with joyful music. While the sun sets, watch the elephants descend to the waters taking in its fresh crisp purity. All this while the sun turns everything golden.
Awaking wildlife walks
Strutting through the grass and under trees where the great animals roam makes your heart race. Imagine watching elephant herds from 30m away...  an adventurous thrill that will make you feel humble.
Witnessing the zebra migration in the south
Many know the wildebeest migration but the zebra migration in southern Botswana adds a slice of something different. At Leroo Le Tau the mesmerizing trek of black and white stripes is unbeaten and something photographers would kill to capture.
Quad-biking and interaction with San Bushman in the Makgadigadi Salt Pans
Racing through the Salt Pans with no traffic in sight makes the trip to the Makgadigadi Bushmen well worth it. Go on interactive walks with these original inhabitants who are happy to showcase their unique survival techniques in the hostile desert.
Practicing photography on the Chobe River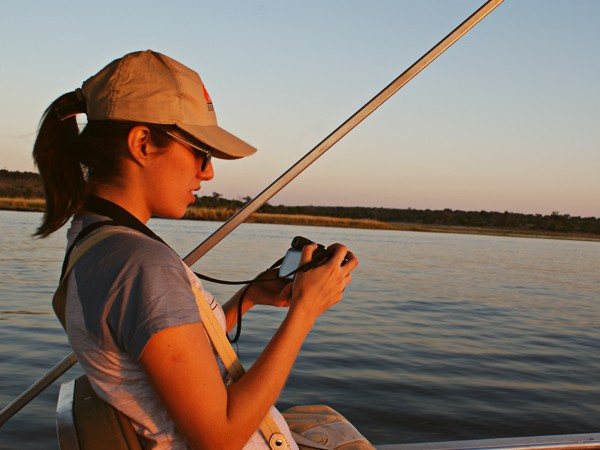 No trip to game-rich Chobe National Park is complete without a riverboat experience on board a Pangolin Photo Safari boat. The customized seats swivel and the helpful photo guides make sure no opportunity is missed.
Embracing warm sunrises and sunsets
Golden mornings and are definitely worth getting up for. The warm colors trickle through the baobabs, bushes and over the water's edge. The evenings are even better as the sunset changes the horizon's colors minute by minute from yellow to orange to pink to purple. 
Honeymooning in a lovers paradise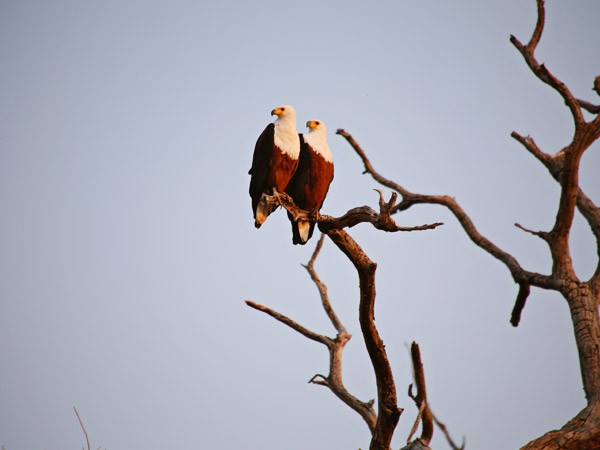 Imagine waking up next to your partner waiting for the first light beams to encapsulate the earth while listening to the animal sounds waking up a new dawn. Enjoying a private breakfast before setting off on the day's safari activities and ending it with a romantic mokoro ride on the Delta. With nothing but time on your hands, there's no doubt Botswana will have you falling in love all over again.
To enjoy an experience much like my own, consider this Botswana Highlights package specially crafted to make the most of your time in elephant country.